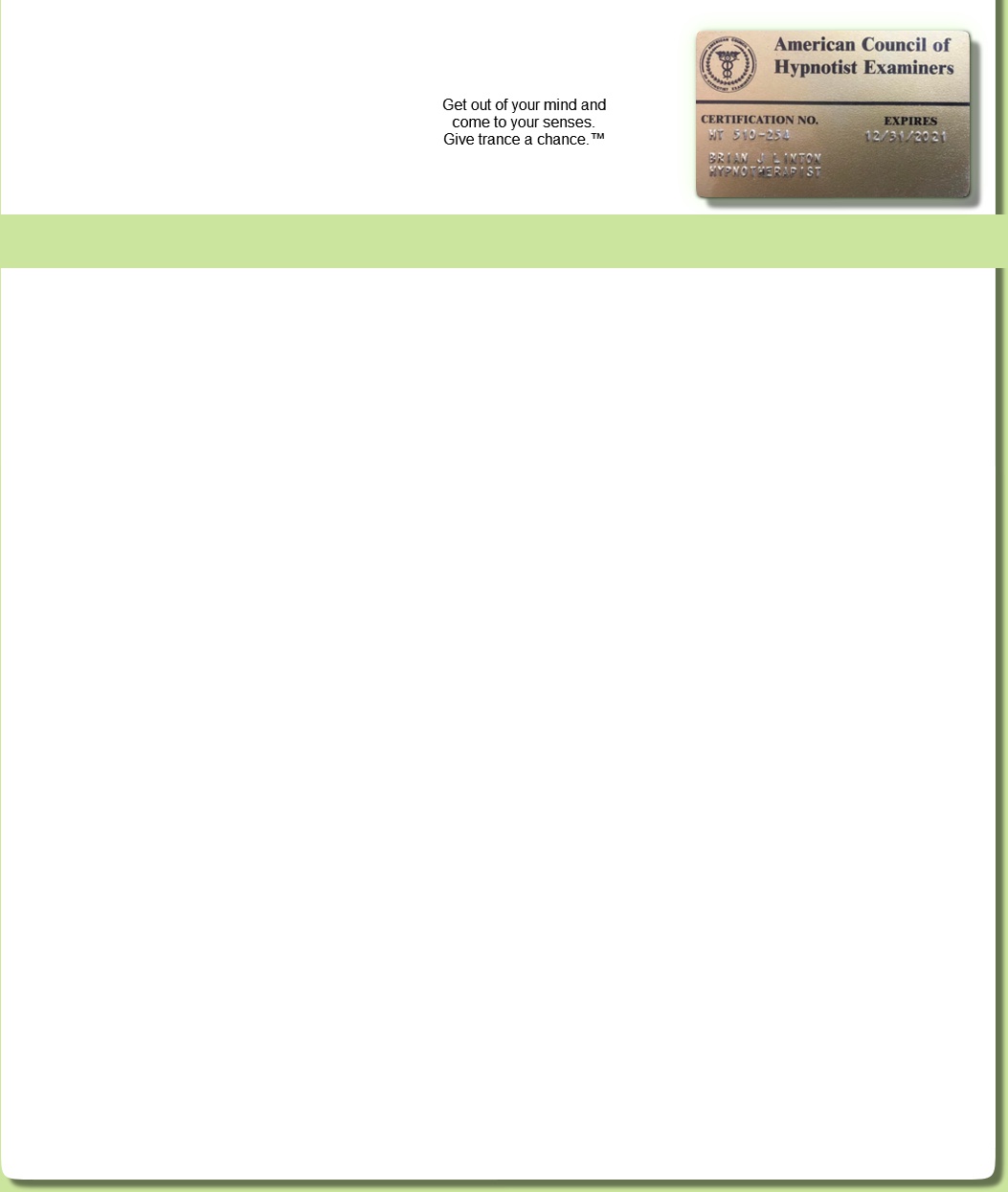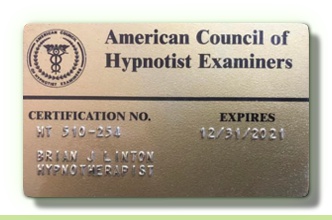 Reno Sparks Hypnotherapy

Copyright © 2022 Brian Linton Hypnotherapy. All rights reserved.

Group and Individual sessions are offered for smoking and weight release and are sold as packages of sessions.

• Weight Loss 6 session package - $100 per session, payable in full in advance
• Stop Smoking 3 session package - $125 per session, payable individually per session prior to session start

-----
• Each session is approximately 1.5 hours
• Group classes sizes range from 3 to 10 individuals.
• All sessions are available by MP3 and/or on CD (By Request Only) via DropBox
• Initial or full payments must be received one week (5 business days) before class start date

Policies:

Unused package sessions are non-refundable and non-transferrable.

When you make an appointment that time period will be reserved for you only. We do not over book in case of cancellations and rescheduled appointments. 24 hrs notice is required to cancel or reschedule an appointment. Unless you give 24 hours notice of a cancellation or to reschedule your appointment you will be charged for the entire session. That session will count as one of your package sessions if you purchased a package.

Terms and conditions subject to change without notice. We try and honor all emergencies and special situations with care and understanding.

Transpersonal (spiritual) Hypnotic Regression by Brian

1. The in between life stages: A study of its importance in human evolution and the dynamics of unresolved issues carried forward into current daily life.

2. The planning stage: That time spent under advisement concerning choice prior to existence up to the time of conception.
3. Pre and Perinatal recall: All experiences from conception to the actual birthing process. Recall and resolution of traumatic incidences encountered in the womb.

4. Near Death Experiences: Ramifications of multi-dimensional realities involving physical, mental, emotions, spiritual, and psychic realities of living.

5. Grief resolution (not counseling): Multidimensional resolution of emotional issues between the individual and those who have transitioned.

6. Past life Regression: Dynamics and resolution of personal unresolved interpersonal emotional carry over effecting individuals in daily life.

7. Earth Bound Entities: Comprehending their reality and influences on daily activities. Effective detection, communication, transformation and releasement for the highest good of all concerned.

These seven area's function independently. They relate and interact simultaneously with each other. Explore beyond a three dimensional, materialistic, five senses reality. This is an opportunity to quickly push beyond restrictions of limited traditional beliefs and approaches, and experience rapid change. This work is from pre- womb to post-tomb.


WORKSHOPS & CLASSES

Weight Release
Package

Stop Smoking Package

Stop Smoking
1 Session

Brian Linton Hypnotherapy
30 Mary Street
Suite 8
Reno, Nevada 89502

(775) 426-8126